Hi! People call me Tom.
I'm a Senior Applications Developer at King County.
Right now I am building a web app to manage and edit Road Assets like stop signs and crosswalks using the Next.js framework and ESRI's ArcGIS JS mapping library. The back-end of this app is composed of authenticated Feature Services exposed by ArcGIS Enterprise.
This web app is a direct reimplementation of a product built on the now deprecated Silverlight 👀 framework from Microsoft.
Numbers in Bulk
Investigate the portablity of Local, Tollfree, and Wireless numbers
Validate Phone Number ownership
Handles up to 350 Phone Numbers in 20 seconds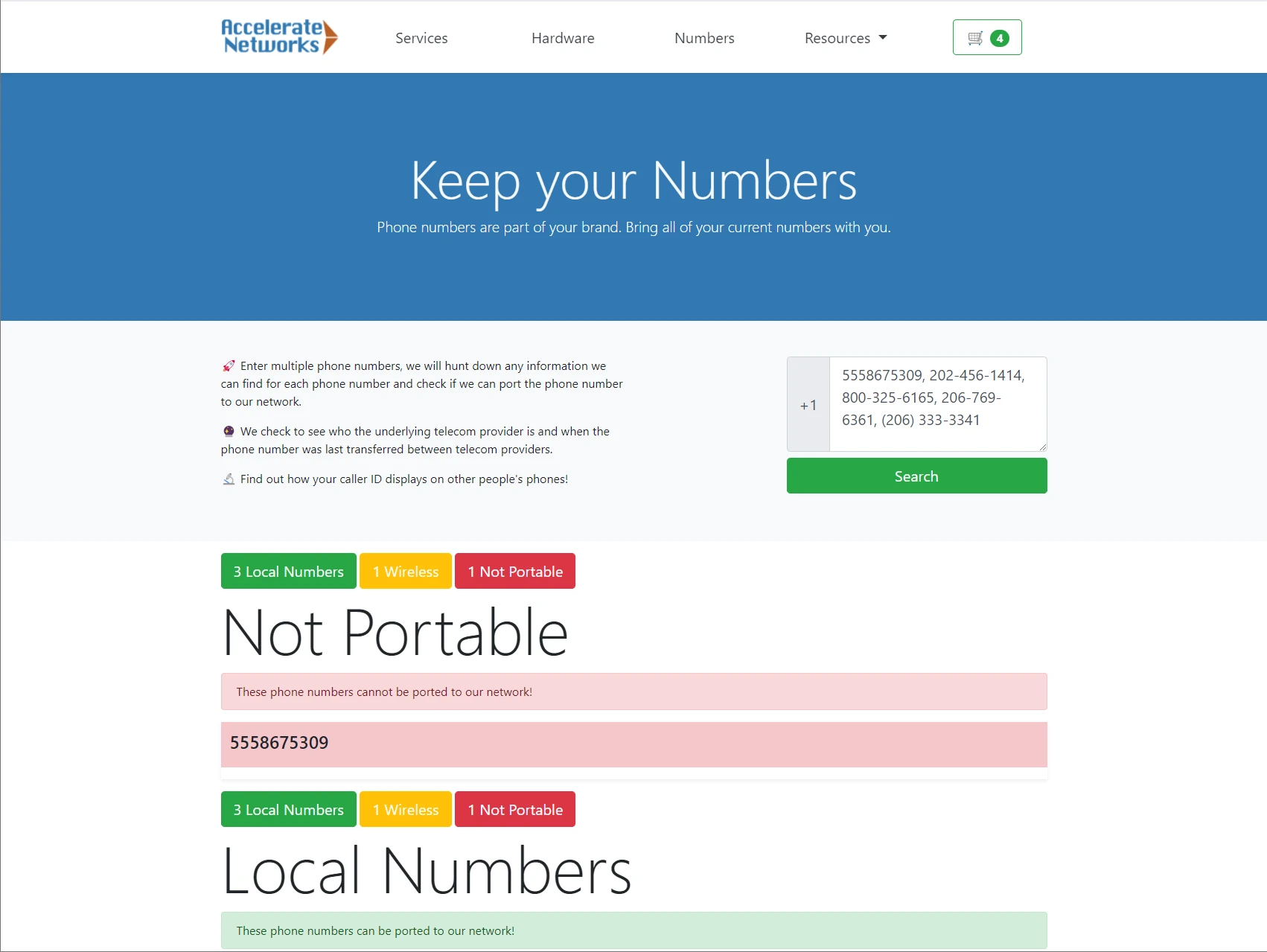 When large organizations switch VOIP phone service providers often they bring their existing phone numbers with them. To support this process, I built the Numbers in Bulk tool that accepts phone numbers in groups of up to a few hundred and investigates each of them to verify that they can be ported to our network. It also shows the user the current ownership of each number so that they can verify and audit the numbers that they are submitting before we begin the rather complex process of bringing them over to our network.
The lookup requests for each number submitted are handled asynchronously which enables us to scale from handling one number to hundreds while staying within our performance budget and getting the results out to the users in just a few seconds. You can checkout the code here on Github and see how much our users love this feature.
Number Search
~700k Entries Ingested Daily
Web App Supports HTTP/2
Average Page Load Time of 340ms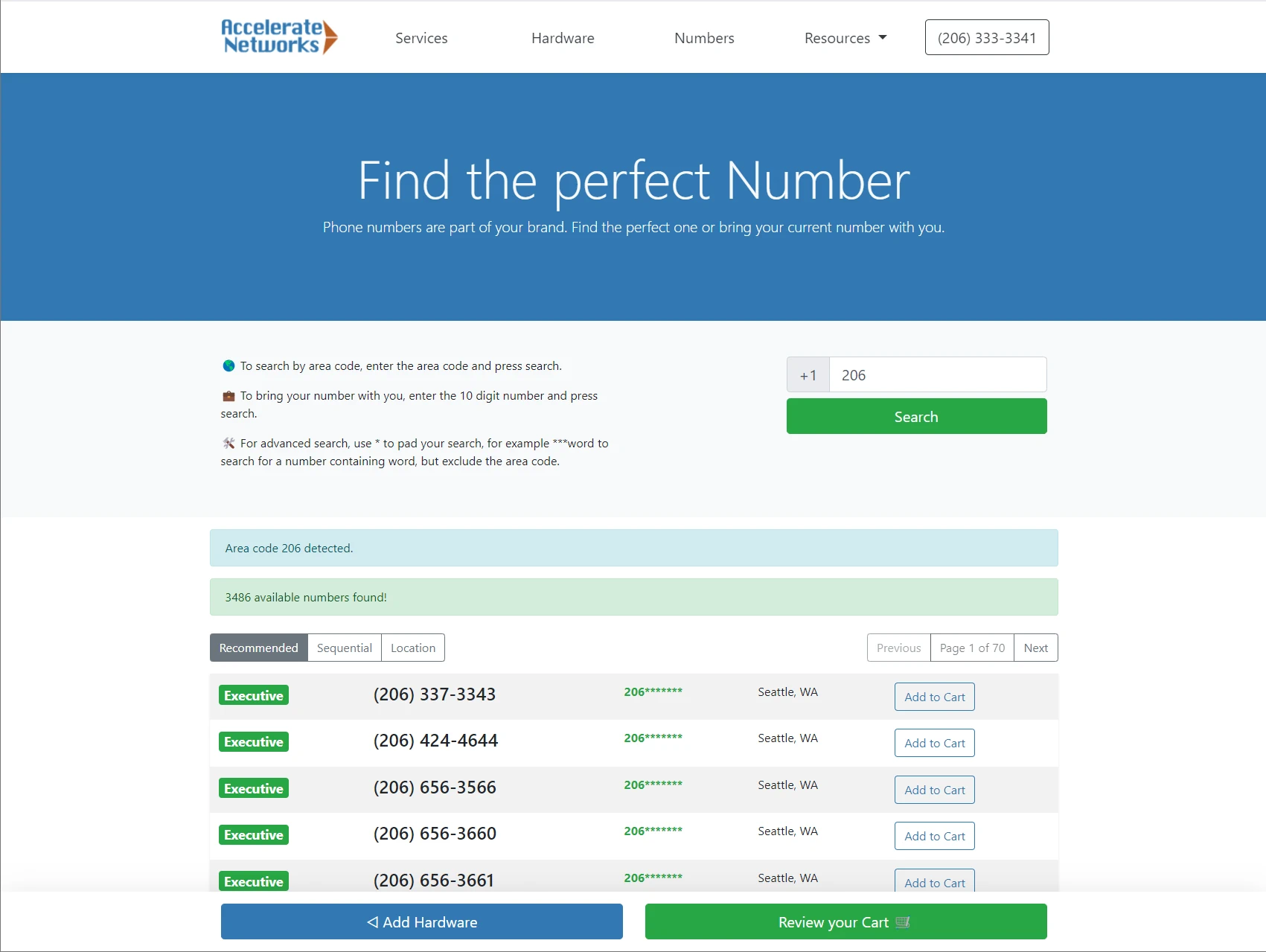 In support of my brother's company, I wrote a console application that scrapes phone numbers that are available for purchase from a pair of SOAP APIs and a few REST API, and then aggregates them into a locally hosted database. You can review the results of the ingest process and quickly lookup available phone numbers on the Accelerate Networks website.
Content About Number Search
Parcel Details
28.1K Users a Month
~50% of Users on IE 11 or Below
Average Page Load Time of 765ms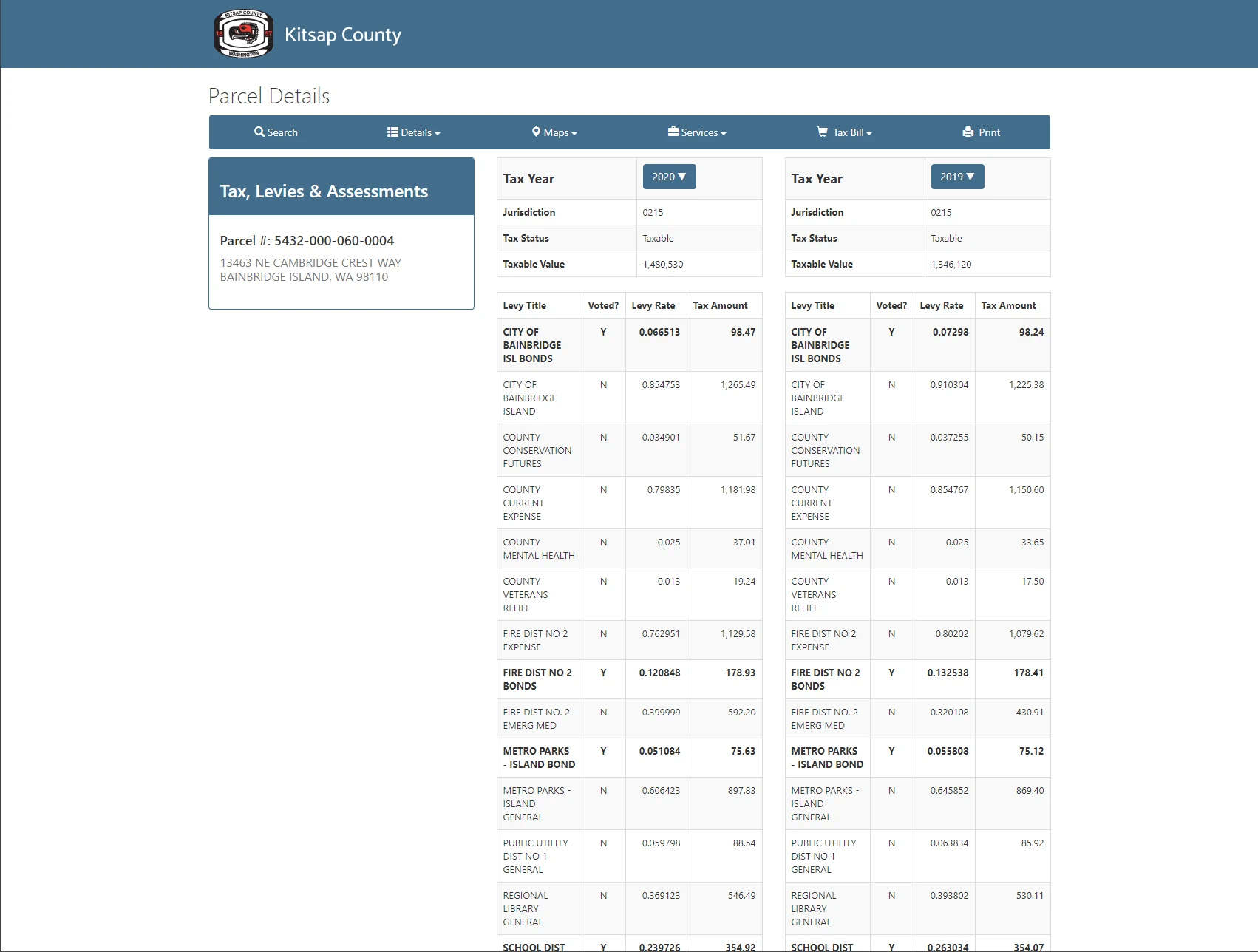 My primary responsibility at Kitsap County was maintaining the public parcel information system. Parcel Details is a web app that allows anyone to look up a tax parcel in Kitsap County.
Parcel Details was originally an ASP.NET 4 WebForms project that used rapid application development tools provided by a vendor to define its business logic and user interface. Since I took over it's maintenance, I've upgraded the project to .NET 4.7.2, lead a redesign of the user interface, rewrote the business logic and views to remove all dependencies on the vendor's tools, and migrated the database calls from ancient ADO.NET Datasets to a micro Object Relational Mapper (ORM) called Dapper.
What I'm most proud of is getting the average page weight down from 6 MBs to less than 200 KBs. This was achieved despite the addition of a responsive CSS framework (Bootstrap 3.3.7), helpful icons, and a variety of new interactive features.
In the summer of 2018 I rebuilt Parcel Details as an ASP.NET Core 2.2 MVC project. It took about 300 hours port the data access layer and then rebuild the business logic and views in the MVC format. To prevent service interruptions this was a pixel perfect rebuild. This required careful testing to verify that there were no UX impacts and the use of ASP.NET Routing middleware to remap the routes of the old app to the structure of the new app.
Content About Parcel Details
Plats Search
1.5K Users a Month
25.35ms Server Response Time
Average Page Load Time of 516ms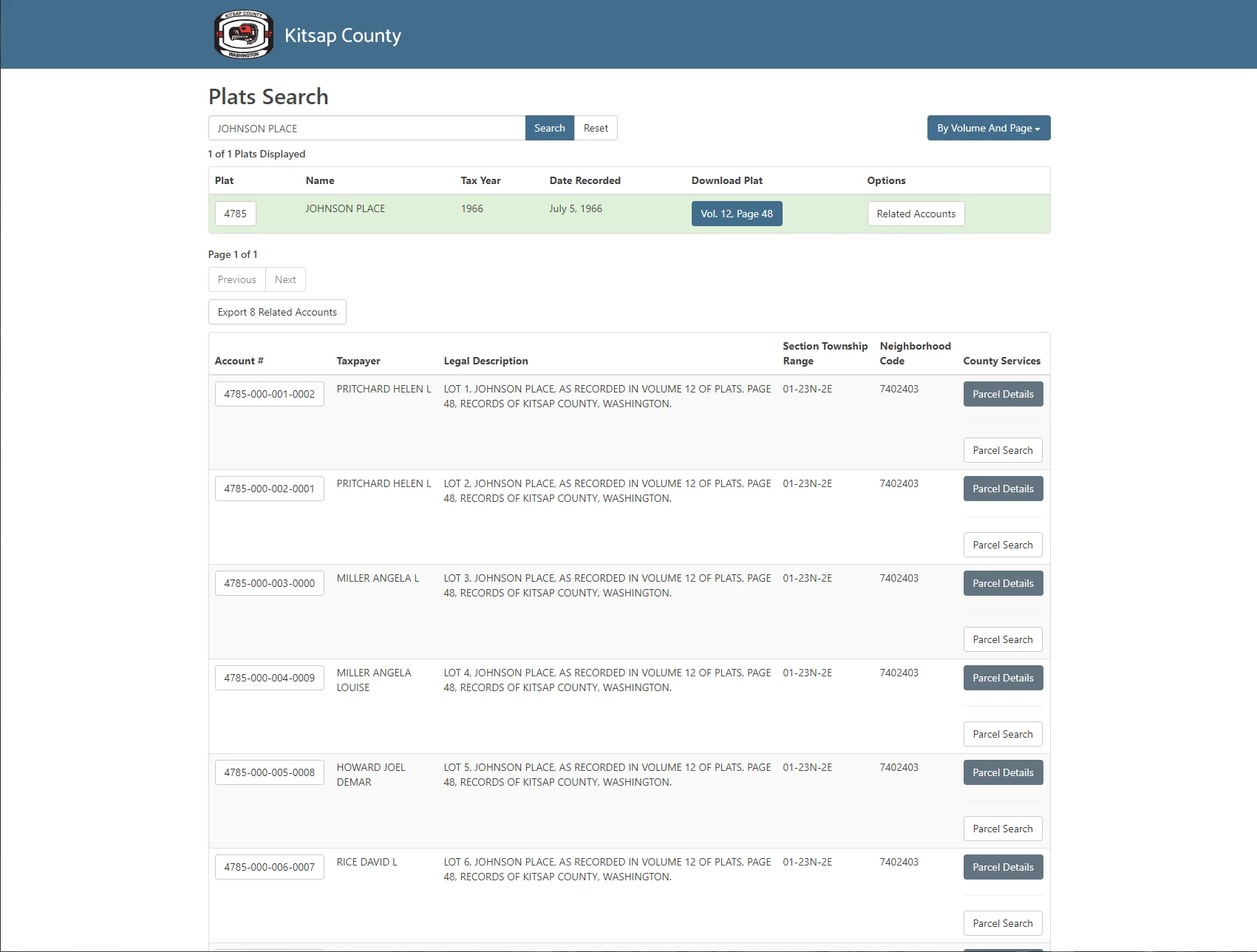 Plats Search is web app that allows you to look up survey and plat documents related to a tax parcel.
It's an ASP.NET Core 3.0 project that I wrote from the ground up. Razor pages are used to define the views, Bootstrap is used to style the views, and Entity Framework Core is the ORM we used to handle database interactions.
Getting a hold of Plat Records from most Counties in Washington requires going through the formal records request process. Plats Search circumvents this process by allowing people to search for Plats related to a tax parcel and directly download scans of those source documents.
Content About Plats Search
Other Stuff
I like camping. Often I'll go out to the Olympics and stay at sites like Lake Cushman, Deer Park, and the coastline around Lake Ozette. I'm also looking forward to ski season this winter.
I also know a bit about photography. You can see my work on Flikr. Right now I'm shooting with a Sony RX1R MKII.
As of October 2019 I am the author of the top text result on Google for "How to install RAM". Although I don't write product reviews anymore, I still have a deep interest in computer hardware.
This Site
Performance is a feature. Identifying the most effective compromise often begins with a clear understanding of a project's purpose and constraints.
This is a personal website intended to give new friends an introduction to my world. It's not a social network, it's not a news outlet, and it's not SaaS startup.
It's lightning fast and purpose built. 🚀