How I Converted ADO.NET DataSets into Dapper data models
Parcel Details is a monolithic .NET web app written using the now deprecated Web Forms framework that Microsoft introduced in 2002. For data access this project uses a technology called ADO.NET DataSets. In this article I'll walk you through how I silently replaced the entire data access layer of this web app with Dapper-based data models.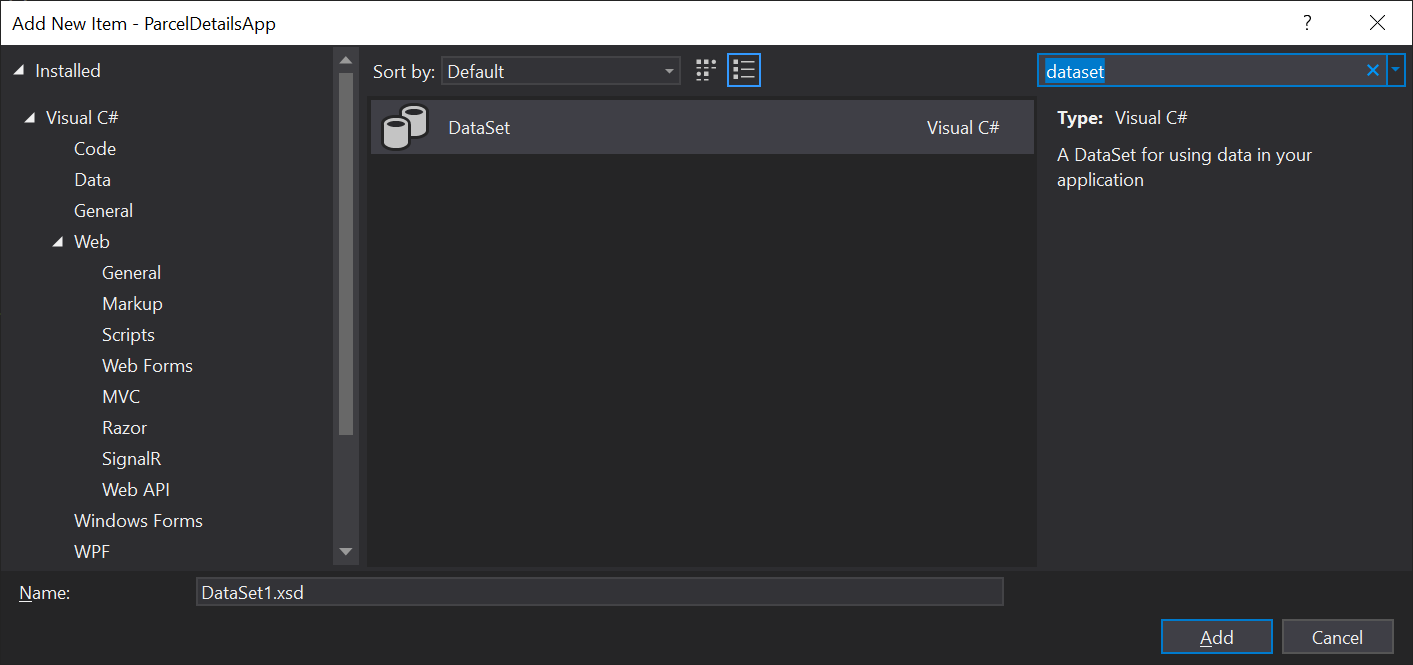 To create a DataSet in Visual studio you can add it to your project like any other .cs or .cshtml file. Upon creating the DataSet you'll be greeted with page that you can fill with drag-and-drop elements by right clicking and creating a new TableAdapter. These TableAdaptors are models of specific tables in your database.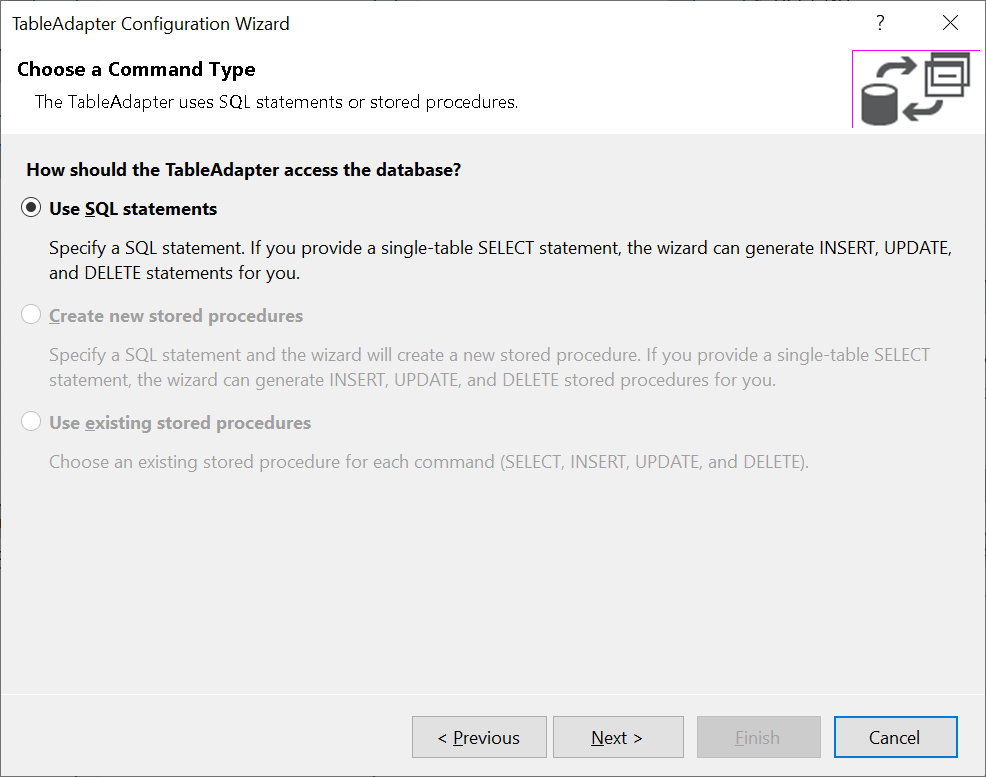 A wizard leads you through the process of picking out which database table you'd like to query, what operations (Create, Read, Update, and Delete) you'd like to perform on this table, and what SQL queries you specifically want to execute when you call the methods of this TableAdapter.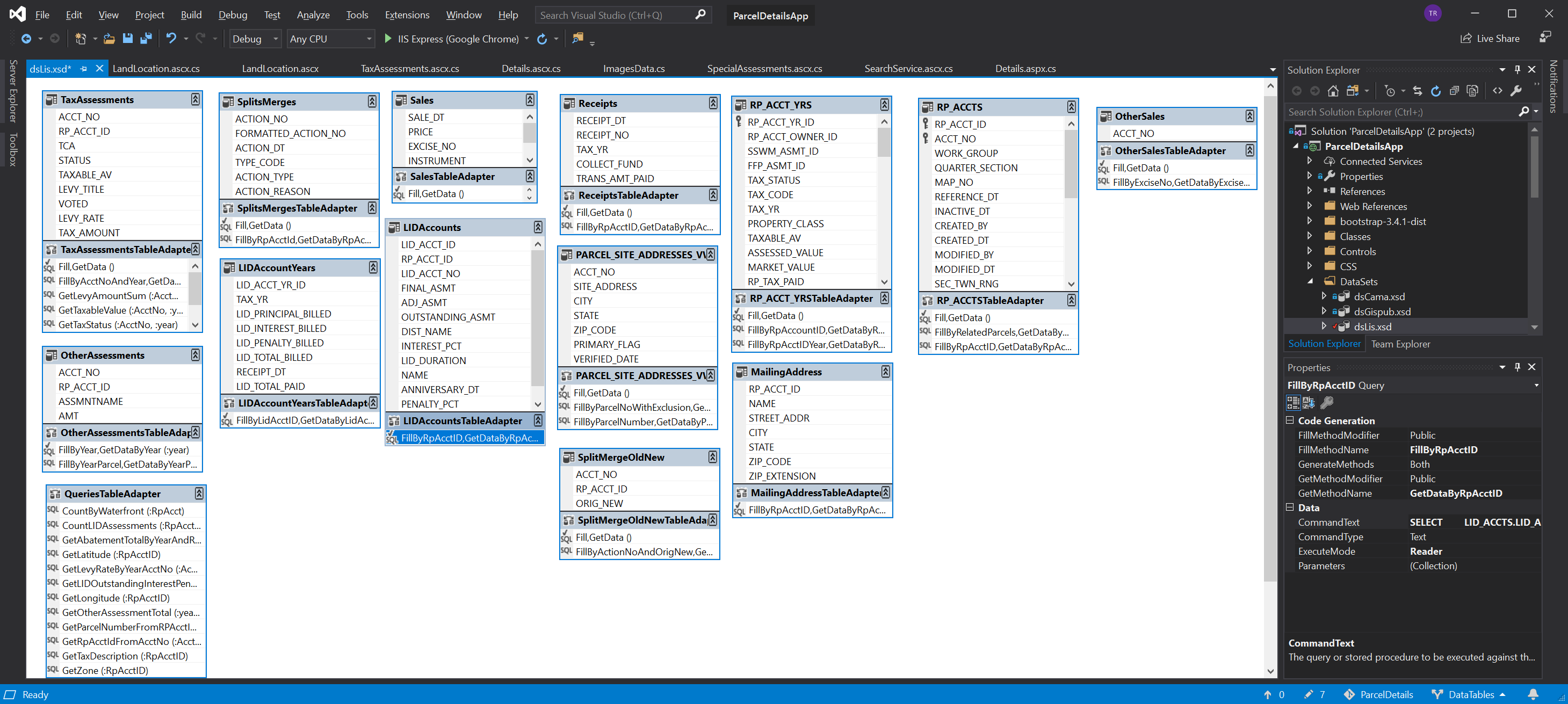 With the wizard completed a new little object will appear on your screen that shows the fields in the database table and the names of the methods you defined to execute specific SQL actions against this table.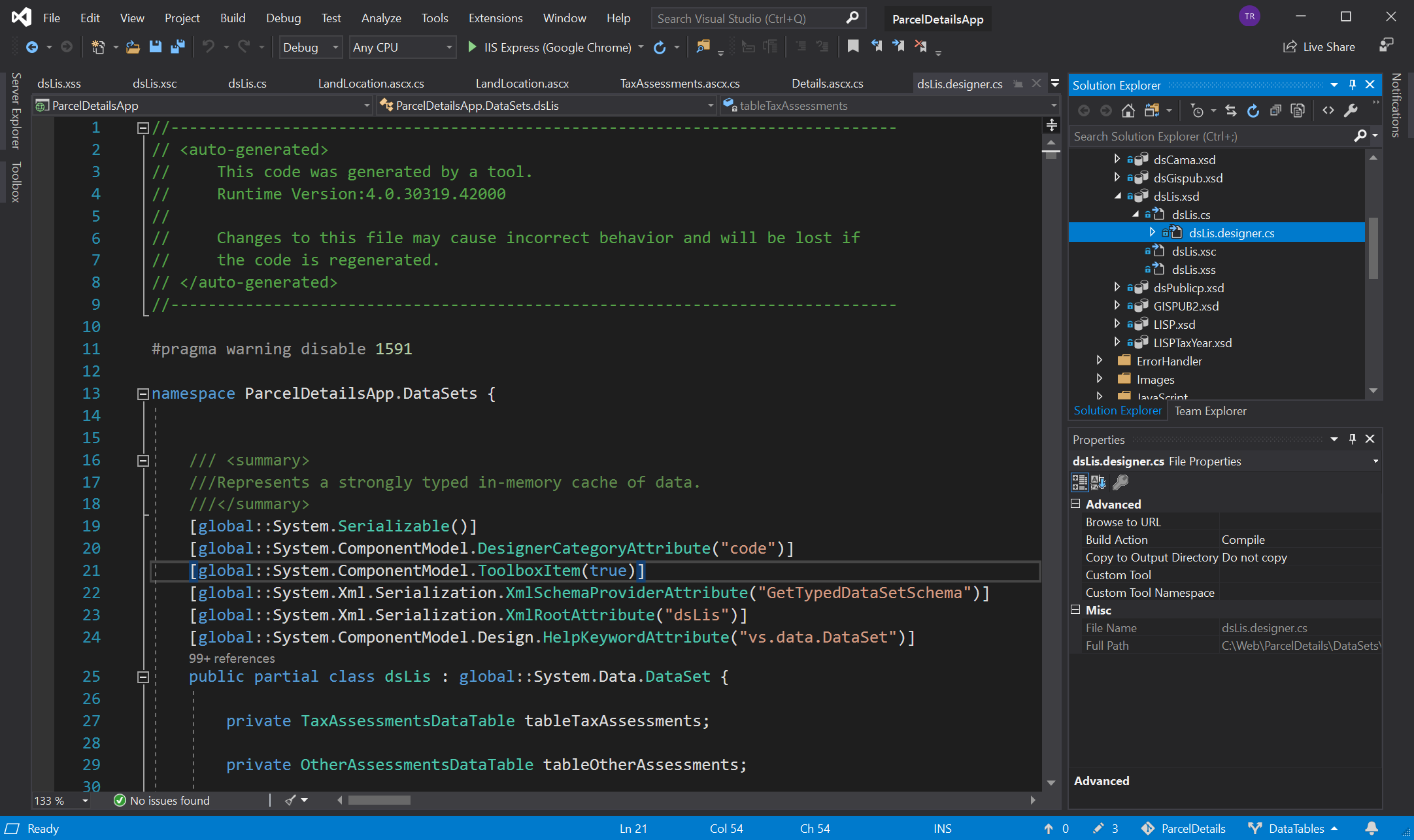 In the background Visual Studio auto-generates a bunch of code to define the TableAdapter and its methods. If you modify the drag-and-drop object this auto-generation process will repeat and if you modify the auto-generated code this whole process gets unhappy.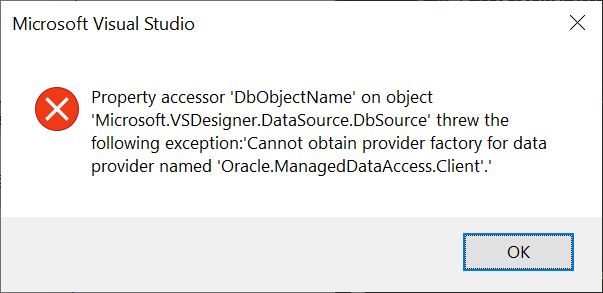 With the exception of the actual SQL statements, for which there is an additional SQL definition wizard, this is basically a no-code database interaction layer.
But I am a programmer; I like code.
I want more control and I want a data access layer that my coworkers and I can reason about with ease. This means reducing the amount of abstraction between the database and the data models in my application.