Quickly Indexing File Directories in ASP.NET Core 3.0
I recently upgraded an ASP.NET Core 2.2 web app to 3.0. As part of this process I took some time to review the existing code base. One of the features of this application is to index and provide links to scanned documents stored in a remote directory on the internal network.
This feature was implemented in haste just after Christmas of 2018 while most of my coworkers were on vacation. The first bit of feedback I recieved was that it was too slow to load. To solve this problem, I limited the scope of records returned on the initial page load to just the first page of every volume in the directory. This got the page load times down into the workable zone of less than 3 seconds.
In my excitement to upgrade this app to ASP.NET Core 3.0 I was expecting to see significant performance differences in the Application Insights telemetry that was collected for the 2.2 version of this app versus the 3.0 version of this app.
After a week or so of running the 3.0 version in production I was disappointed to find that page load and server response times were basically the same. But in this moment, I found the motivation to address the core problem; the file indexing process used by this app was slow.
As a baseline let's remove the scope limiting to create a worst-case senario and then load the page from a hard refresh.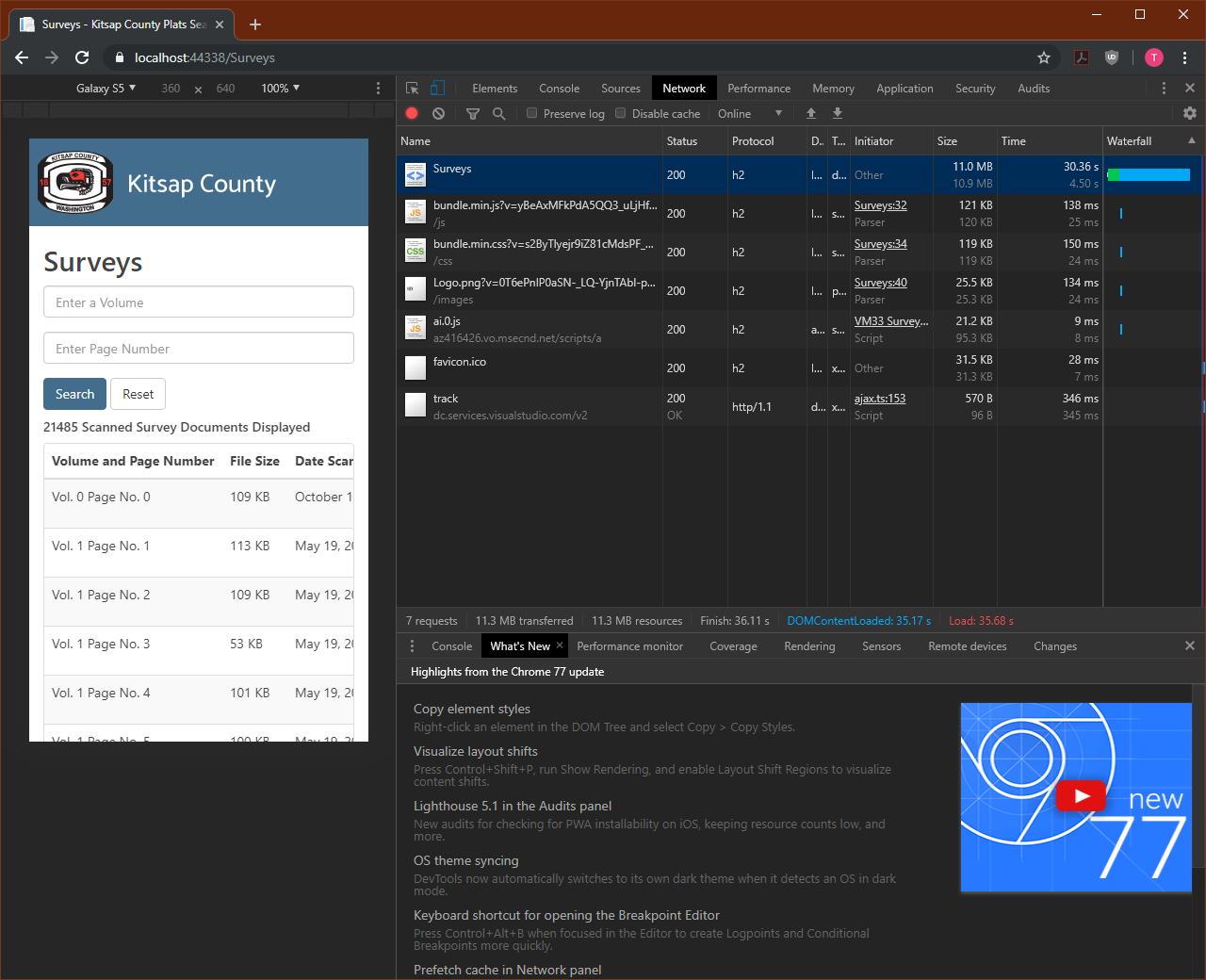 Wow, a complete page load using this naïve implementation takes 36.11 seconds and transfers 11 MBs. That's a horrific user experience.