Load a CSV into SQLite on Startup in ASP.NET Core 6
When I deploy my ASP.NET Core 6 app I want it to gather CSV formatted data and ingest it into SQLite as part of its startup process. To that end I keep a list of the URLs and file names of the CSVs I want it to ingest in the appsettings.json file. These are then downloaded as required by the data ingest process, parsed using the CsvHelper library, and then inserted into SQLite.
After the startup process is complete, EF Core is used as the ORM to query SQLite just like it would be in any other app.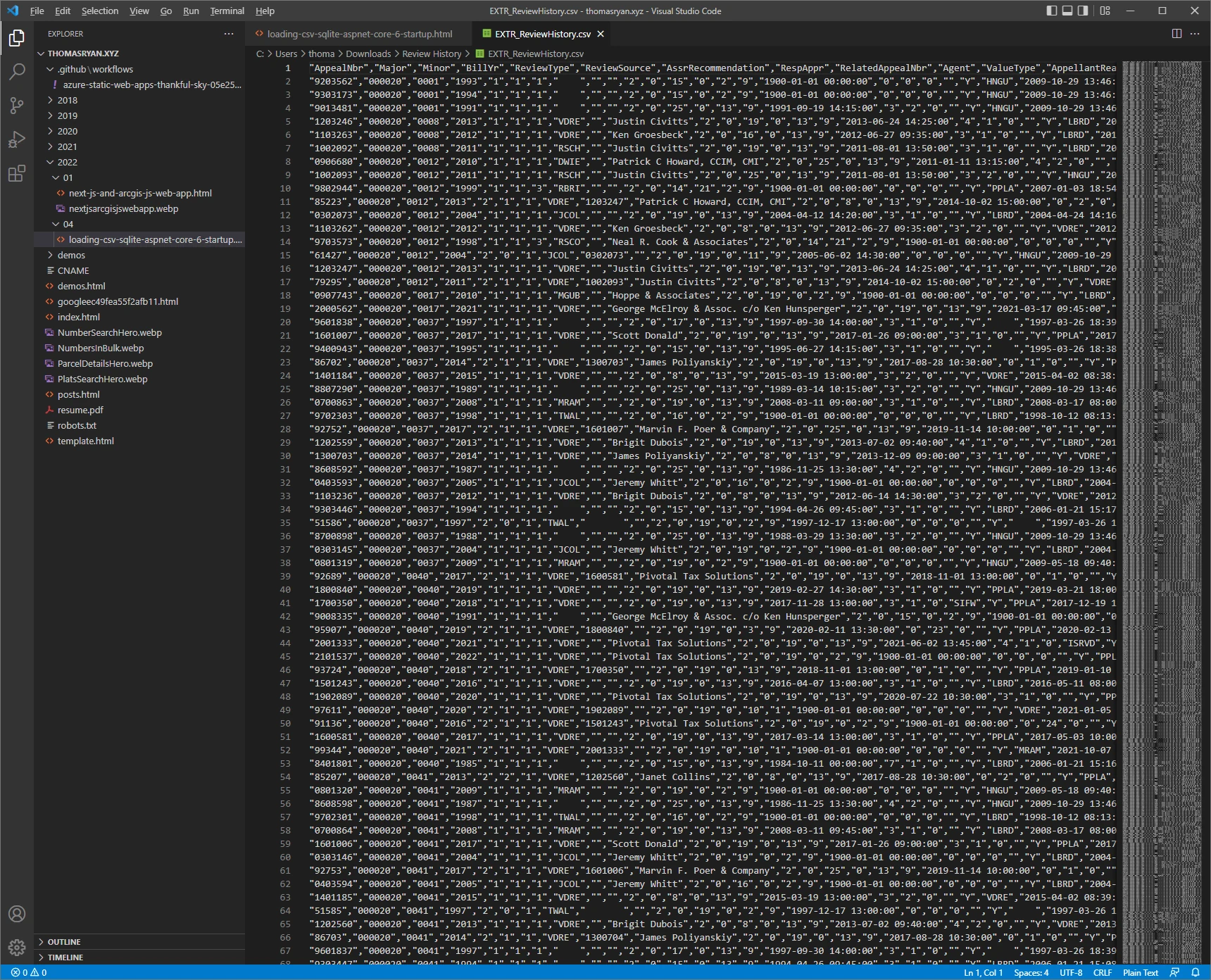 To accomplish this I create an instance of my EF Core database context before I call CreateHostBuilder(args).Build().Run(); to start up the app. Using that context, I can check to see if there's any data in the app's database. If there is, then we do nothing. If there isn't, then we ingest the data we want into the database.